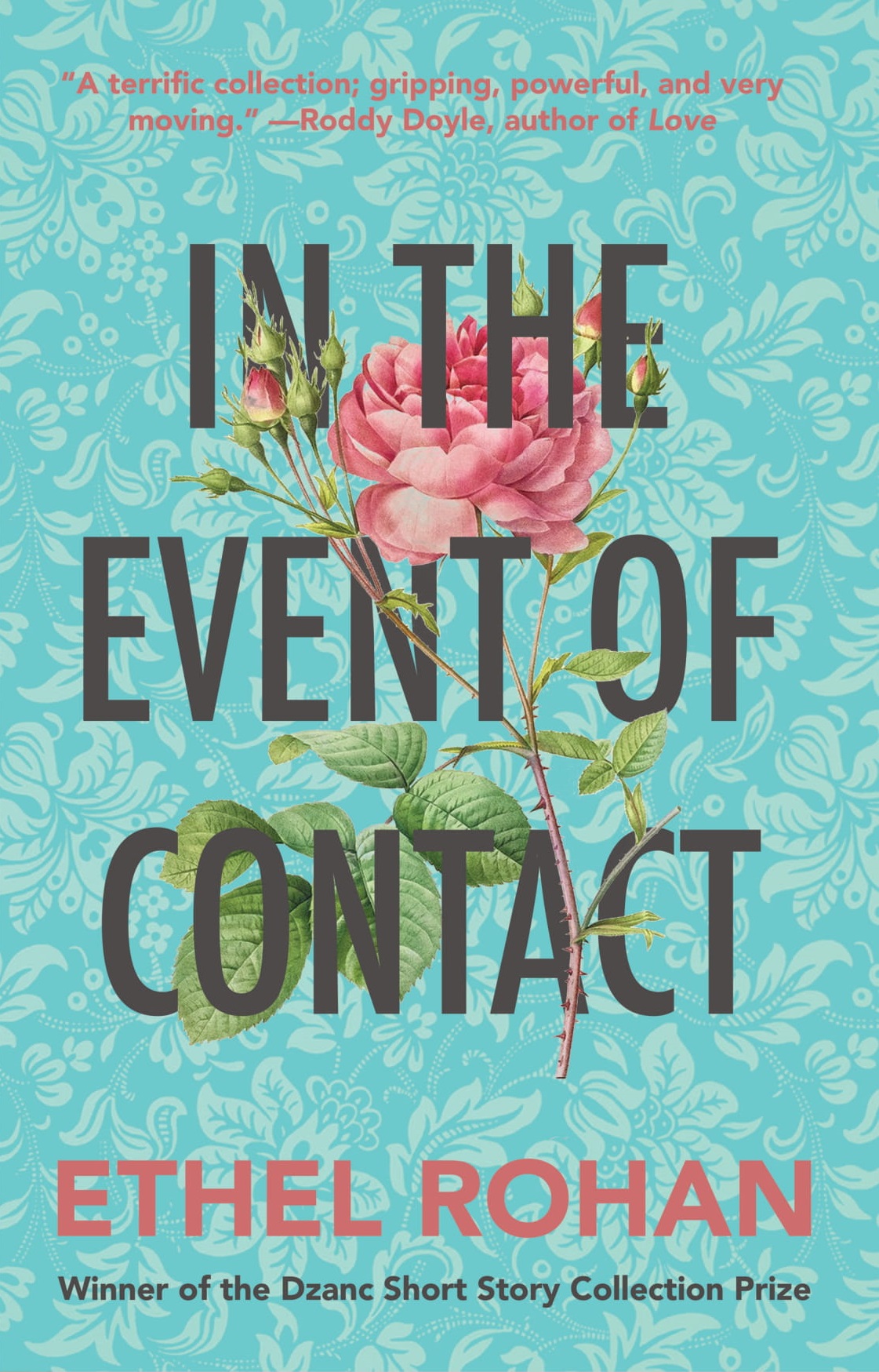 —Dzanc Books
—200 pages
—ISBN: 9781950539260
DZANC
Bookshop
Indiebound
In the Event of Contact contains fourteen gripping stories set in Ireland, England, and America. Stories from a singular survivor voice that chronicle crises of contact, various forms of injury, and characters making surprising bids for recovery.
Among them, a scrappy teen vies to be the next Sherlock Holmes; an immigrant daughter must defend her decision to remain childless; a guilt-ridden woman is haunted by the disappearance of her childhood friend; a cantankerous crossing guard celebrates getting run over by a truck; an embattled priest with dementia determines to perform a heroic, redemptive act, if he can only remember how; and an aspirational, angst-ridden mother captains the skies.
Amid backgrounds of trespass, absence, and necessity, the indelible characters of In the Event of Contact seek renewed belief in humanity and the remains of wonder.
"In the Event of Contact is a timely read about the importance of connecting with other people on our own terms." BITCH MEDIA Selected Feminist Reads for May, 2021 
"In the Event of Contact is one of 2021's must-read collections." —BUSTLE
"With In the Event of Contact, Rohan explores the literal edges of the human experience—what we desire to bring into contact with our bodies, and just as importantly, what we don't. She counts herself among the excellent women writers who continue to unflinchingly explore the realm of the body, and through this lens, infuse the short story form with a pervasive loneliness and ambient anxiety that mirror the uneasiness of our times: authors like Carmen Maria Machado, Roxane Gay, Ottessa Moshfegh, Sarah Rose Etter, Amber Sparks, and Sara Lippmann. Add Ethel Rohan's name to that list." —The Rumpus
"Through her brilliant storytelling, Rohan explores the deep desire for human relationships, and the physical or psychological distances that affect them." —Booklist
"Social distancing marked the lonely horror that was this year; paradoxically a demonstration of how affection and empathy for our fellow humans required us to retreat into ourselves, connection now defined by the absence of contact. Ethel Rohan's book of short stories examines something similar in its evocation of what connection or its lack can do to us. In the Event of Contact is a loving homage to humanity in all its complexity." —The Millions
"A striking collection about loners." —Publisher's Weekly
"The stories straddle the faultlines of the lives of their characters and as a collection quietly and subtly accumulate a potency that by the end leaves the reader breathless." —The Westmeath Independent
"Rohan's plain prose helps to feature the emotional earthquakes these characters undergo while they're navigating ordinary happenings, and her masterful use of Irish lilts and rhythms helps to reveal intricate emotional distances between those who left and those who stayed behind, even as it nestles the reader deep into her characters' hearts and minds." —Foreword Reviews
Most Anticipated Lists: The Millions, The Rumpus, The Irish Times, BUSTLE, Entropy Magazine, and BIG OTHER Magazine.