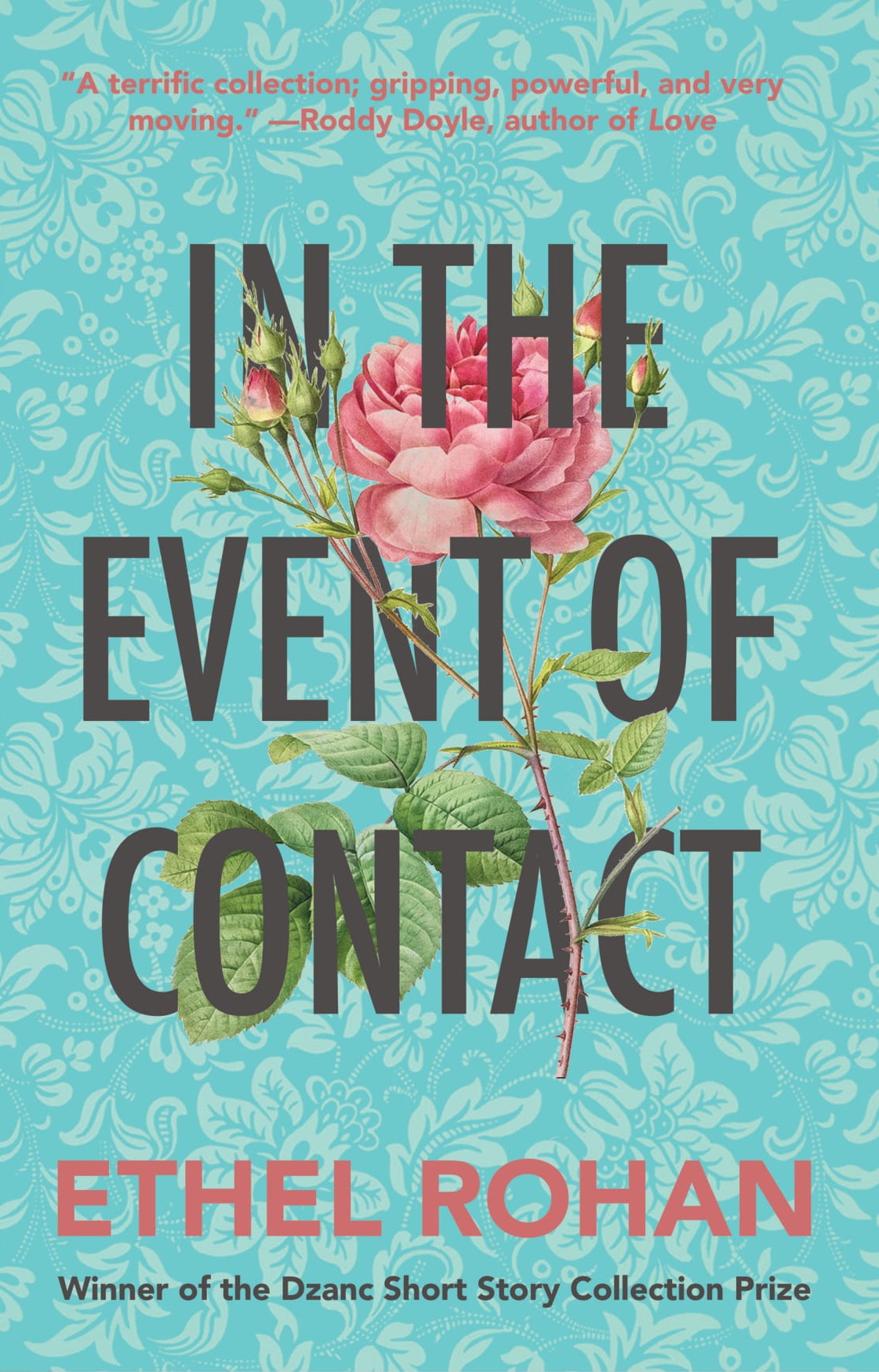 "This is a terrific collection; each story is its own thing, gripping, powerful, and very moving."

—RODDY

DOYLE
"Spare, haunting, and mesmerizing, these stories somehow capture the ungraspable essence of being human. This book, these characters, put a spell on me."

—Diane

Cook, author of the Booker finalist THE NEW WILDERNESS
"In this amazing collection, Rohan traces the determined spirit of the hopeful; how we seek to connect and anchor so as not to capsize in life's treacherous waves. What an elegant, telling, gorgeous book."

—Rene

Denfeld, bestselling author of THE CHILD FINDER
"Rohan's stories are small electric shocks of discovery. How can such a collection be both unsettling and redemptive? How can any of us tease out light in our darkness? Rohan's alchemy points the way."

—Caroline

Leavitt, New York Times bestselling author of PICTURES OF YOU
"These characters long for connections that keep eluding them. Their tragedies and resilience are brilliantly various and individual—none alike, and none exactly like ours—but they speak to the universal through the particular as only art can manage. A tremendous achievement."

—Clare

Beams, author of THE ILLNESS LESSON
"In The Event of Contact is a remarkable collection of understated yet powerful stories about people who trespass, and are trespassed against. Rohan writes with such sensitivity and compassion, and long after I was done reading, I kept thinking about her characters and how uniquely she gave witness to their complicated lives and private pain."

—Edan

Lepucki, New York Times bestselling author of CALIFORNIA
"Beautiful, startling, disarming, and honest, In the Event of Contact is disquieting and compelling in equal measure."

—Danielle

McLaughlin, author of THE ART OF FALLING
"Each of these stories is beautifully-written, wise and wry; read as a collection, their cumulative effect is gently devastating."

—Louise

Kennedy, author of THE END OF THE WORLD IS A CUL DE SAC
Selected and Best Of Lists:
BuzzFeed, The Millions, BITCH Magazine, The Rumpus, The Irish Times, Hot Press Magazine, BUSTLE, Entropy Magazine, BIG OTHER Magazine, Bay City News Foundation, and 7×7 Magazine.
Reviews:
"Each story is a superbly written slice of life." —Justine Carbery, The Irish Independent
"Terrific, insightful stories … through subtly wrought metaphors and similes, Rohan draws us beyond the accommodations [injured characters] have made in order to survive, and into the heart of their trauma … compelling this reader to marvel at how doggedly so many of us recreate and repeat our trauma … [an] extremely fine collection." —Elizabeth Wassell, The Irish Times
"These are characters who are desperate to feel, and Rohan's keen sensitivity to the many textures of longing and loss bring their exquisite stories to life." —Arianna Rebolini, BuzzFeed
"A master of the short story." —Jane Ciabattari, Literary Hub
"A taut and melancholy meditation on human (dis)connection in overlooked places and among underseen people." —Sally Franson, San Francisco Chronicle
"And yet despite Rohan's portrayal of people trapped in small lives, these are not dark stories. The writing is devoid of handwringing, and even the most thwarted protagonist acts with a grit that feels born of the Irish landscape itself." —Jean Hey, Los Angeles Review of Books
"Thoroughly entertaining and enjoyable … This collection won the Dzanc Short Story Collection Prize in 2019, and it's easy to see why. Each story has a unique personality, and an original, playful premise. Trauma is a central theme, and it's delivered deadpan … There is a sort of nihilism in this, and a sort of faith. Darkness is accepted and swallowed. On these characters go … It is as if [the story's protagonist] has emerged from trauma with some godly power. This seems central to what the collection is trying to tell us: that every broken life might contain something holy." —Niamh Donnelly, The Irish Independent
"Cultures merge, too, in the collection, Rohan's meticulously crafted stories reflecting emigration and identity struggles on top of clashing relationships … In the Event of Contact reverberates with this ultra-personal stake, made palpable in the cultures, characters, and relationships woven into its earnest, artful, and heartfelt stories." —J.A.Tyler, Ploughshares Magazine
"[Rohan's] work is imbued with the empathy of faith, with pain and heartbreak but not cynicism or despair. Her stories of hard-won resilience are welcome reading in these challenging times." —Rene Ostberg, U.S. Catholic Magazine
"In the Event of Contact is a timely read about the importance of connecting with other people on our own terms." —Evette Dionne, BITCH Magazine Selected Feminist Reads for May, 2021
"In the Event of Contact is one of 2021's must-read collections." —BUSTLE
"With In the Event of Contact, Rohan explores the literal edges of the human experience—what we desire to bring into contact with our bodies, and just as importantly, what we don't. She counts herself among the excellent women writers who continue to unflinchingly explore the realm of the body, and through this lens, infuse the short story form with a pervasive loneliness and ambient anxiety that mirror the uneasiness of our times: authors like Carmen Maria Machado, Roxane Gay, Ottessa Moshfegh, Sarah Rose Etter, Amber Sparks, and Sara Lippmann. Add Ethel Rohan's name to that list." —Joe Kapitan, The Rumpus
"Through her brilliant storytelling, Rohan explores the deep desire for human relationships, and the physical or psychological distances that affect them." —Emily Park, Booklist
"Social distancing marked the lonely horror that was this year; paradoxically a demonstration of how affection and empathy for our fellow humans required us to retreat into ourselves, connection now defined by the absence of contact. Ethel Rohan's book of short stories examines something similar in its evocation of what connection or its lack can do to us. In the Event of Contact is a loving homage to humanity in all its complexity." —The Millions
"A striking collection about loners." —Publisher's Weekly
"These deft, character-driven tales are delivered in prose that is spare but sharp, steely and shot through with uncannily apt imagery that occasionally registers with delicious little shocks of recognition for the reader. There is not a trite phrase or a wasted word in any of the 14 stories, none of them longer than 18 pages. But you'll not want to immerse yourself in more than one at a time, instead giving yourself ample time to let each one marinate." —Sue Gilmore, Bay City News Foundation
"The stories straddle the faultlines of the lives of their characters and as a collection quietly and subtly accumulate a potency that by the end leaves the reader breathless." —Tadhg Carey, The Westmeath Independent
"Rohan's plain prose helps to feature the emotional earthquakes these characters undergo while they're navigating ordinary happenings, and her masterful use of Irish lilts and rhythms helps to reveal intricate emotional distances between those who left and those who stayed behind, even as it nestles the reader deep into her characters' hearts and minds." —Elaine Chiew, Foreword Reviews
"Rohan excels in the movement of characters, positioning them as efficiently as a stage manager. She knows at precisely which scene the Peters and the Dohertys of the world should enter, and she understands the limited space she is working with. This control ensures that her stories are never at a loss for momentum … Rohan captures the emigrant experience for what it is, a process of becoming an alien in two countries—and as glad as her characters might be that they left, they understand that everywhere has become, in some way, a separate world, in which there will still also be men." —Connor Harrison, Necessary Fiction
"Much of [Rohan's] work deals in the difficult, but it is of the emotional, spiritual sort—the prose itself flows swift, clear and beautiful, with the musicality of her literary ancestors, and also with ripples of something completely her own." —Alex Capdeville, Scoundrel Time
"In each story, Rohan's prose shines with deft eloquence, depicting her characters with compassion, leavened by insight." —Paul Wilner, Nob Hill Gazette
"These tender stories tell the tale of how we all struggle to believe in ourselves, to live larger, to recover from loss. They are beautiful, like people, they form a commonality while expressing at the same time an individuality." —Regina Allen, Story Circle Network
"Throughout In the Event of Contact Rohan offers compassionate and vivid portraits of people looking for connection. Yet, in these searches, we see that we can find ourselves fragmented, sidetracked and in places we never expected. Such is the route by which we come to discover "that thing called love." —Lily Nilipour, The Stanford Daily
Brief Synopsis:
In the Event of Contact contains fourteen gripping stories set largely in Ireland. Stories from a singular survivor voice that chronicle dilemmas of connection, and characters making surprising bids for recovery.
Among them, a scrappy teen vies to be the next Sherlock Holmes; an immigrant daughter must defend her decision to remain childfree; a guilt-ridden woman is haunted by the disappearance of her childhood friend; a cantankerous crossing guard celebrates getting run over by a truck; an embattled priest with dementia determines to perform a heroic, redemptive act, if he can only remember how; and an aspirational, angst-ridden mother captains the skies.
Amid backgrounds of trespass, absence, and necessity, the indelible characters of In the Event of Contact seek renewed belief in humanity, and vie to hold hard to the remains of wonder.